Hyundai Motor Presents MMCA Hyundai Motor Series 2022: Choe U-Ram — Little Ark
Blog
Sep 9th, 2022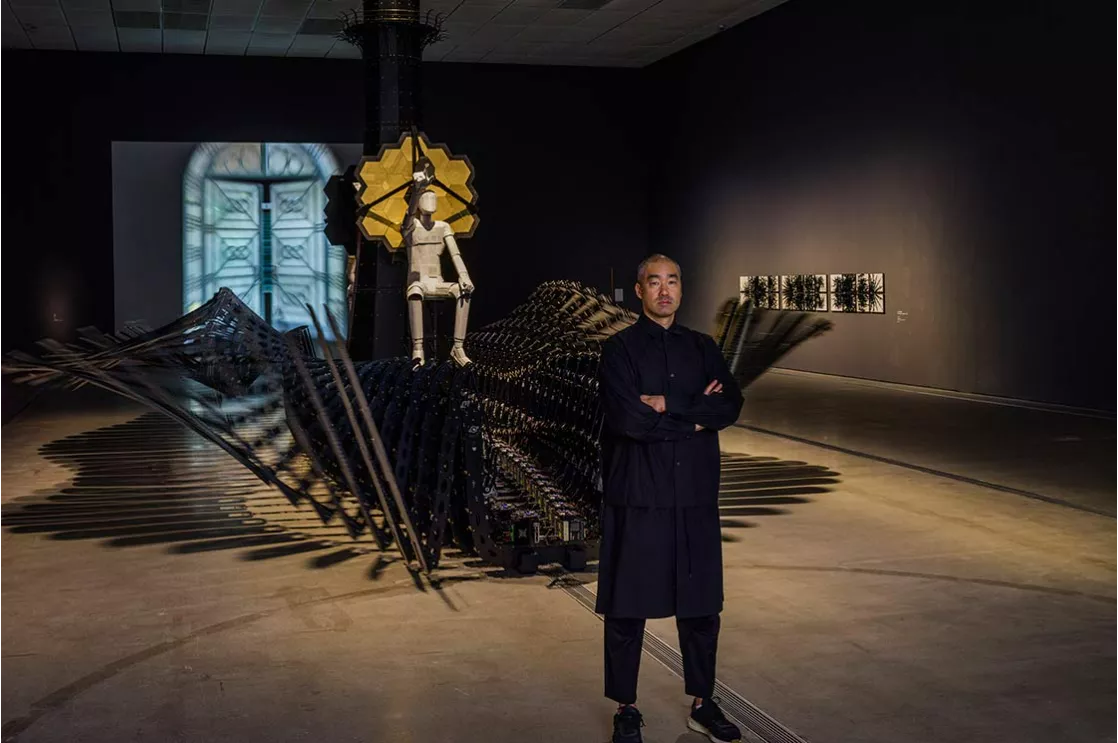 The ninth annual MMCA Hyundai Motor Series 2022 is part of a 10-year project that aims to support esteemed Korean artists
The artist initiated collaboration with Hyundai Motor Group Robotics LAB for technical advices
Choe U-Ram exhibition explores various questions about the meaning of human and coexistence with life-like mechanisms
SEOUL, September 7, 2022 – Hyundai Motor Company and the National Museum of Modern and Contemporary Art, Korea (MMCA) announced the ninth annual MMCA Hyundai Motor Series 2022 exhibition with selected artist Choe U-Ram. The exhibition runs from September 9, 2022, to February 26, 2023.
"MMCA Hyundai Motor Series 2022 will offer a unique perspective exploring the relationships between nature, humans and machines through the lens of the sustainable future of humanity," said Thomas Schemera, Executive Vice President, Global Chief Marketing Officer and Head of Customer Experience Division at Hyundai Motor Company. "With this exhibition, we are pleased to expand our meaningful collaboration of art and technology, made possible by our solid partnership with MMCA."
With a comprehensive investigation into the possibilities of a sustainable future for humanity, the exhibition will present Choe U-Ram's elaborately designed, motion-based 'anima-machines' from the early 1990s to the present, including several large-scale installation artworks that will be shown to the public for the first time.
The new works include large-scale installations called Little Ark and Round Table are made of iron and recycled cardboard boxes with cutting-edge technology. Another work, One, is a protective clothing material used by medical staff during the pandemics.
In particular, U-Ram worked with numerous experts, including engineers from Hyundai Motor Robotics LAB, who provided technical advices, when designing Little Ark as it required technical aspects in order for the paddles of the ship to fold and unfold repeatedly.
In addition, exhibition visitors can also see the sphere-shaped sculptures URC-1 and URC-2 that repurpose vehicle headlights and tail lights that were discarded following experimental use at Hyundai Motor Group's Namyang R&D Center.
Through wondrously life-like mechanisms, the artist explores human desires, with a perspective on evolution and technological development that has expanded over the past 30 years to address the meaning of human existence and symbiosis, encompassing social context, philosophy and religion.
Created as one of the long-term partnership programs with MMCA, the MMCA Hyundai Motor Series is a 10-year art project that has organized annual exhibitions of esteemed Korean artists since 2014. Through this series, Hyundai Motor aims to contribute to the development of Korea's arts and culture by supporting a major Korean artist's large-scale solo exhibition every year, and convey Hyundai Motor's brand vision 'Progress for Humanity' through long-term partnerships with global museums.
About Choe U-Ram
Since the early 1990s, Choe U-Ram (born 1970) has meticulously designed "anima-machines" that produce movement and narrative. Focusing on how human desires are projected onto technological advancement and evolution, the artist has tapped into the realms of social context, philosophy, and religion over the past 30 years, expanding the scope of his perspective to question the meaning of human existence and symbiosis.
Following his first solo exhibition in 1998, Choe became the first Korean artist to hold a solo exhibition at the Mori Art Museum in 2006. He has held numerous solo exhibitions around the globe including Korea, the United States, Turkey and Taiwan. Since 1997 he participated in various group exhibitions at the 2nd Gwangju Biennale, Seoul Museum of Art, Manchester Art Gallery, MMCA, and so on.
About Hyundai Motor's Art Projects
Hyundai Motor Company has been supporting art initiatives driven by long-term partnerships with global museums – the National Museum of Modern and Contemporary Art, Korea (MMCA), Tate, and the Los Angeles County Museum of Art (LACMA) since 2013, along with major partnerships for the Korean Pavilion at the 56th, 57th, 58th, and 59th Venice Biennale and the 20th and 21st Biennale of Sydney. The newly established Hyundai Tate Research Centre: Transnational encourages innovative ways of thinking about art and global art histories, and in partnership with global media group Bloomberg, Hyundai Motor Company connects international audiences with artists exploring the convergence of art and technology. Visit http://artlab.hyundai.com or follow @hyundai.artlab #HyundaiArtlab to learn more about these projects.
– End – 
About Hyundai Motor Company
Established in 1967, Hyundai Motor Company is present in over 200 countries with more than 120,000 employees dedicated to tackling real-world mobility challenges around the globe. Based on the brand vision 'Progress for Humanity,' Hyundai Motor is accelerating its transformation into a Smart Mobility Solution Provider. The company invests in advanced technologies such as robotics and Advanced Air Mobility (AAM) to bring about revolutionary mobility solutions, while pursuing open innovation to introduce future mobility services. In pursuit of sustainable future for the world, Hyundai will continue its efforts to introduce zero emission vehicles equipped with industry-leading hydrogen fuel cell and EV technologies.
More information about Hyundai Motor and its products can be found at: http://worldwide.hyundai.com or http://globalpr.hyundai.com